ACPL Profile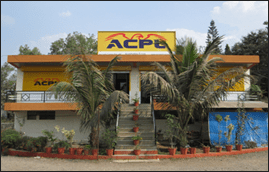 ACPL is started in 1995 by Mr. Baban Shelke under the name of Avinash Carrier Pvt. Ltd.
Over the years ACPL is one of the leading cargo companies in the Indian Market. Toady ACPL having strong network of more than 86 branches covering the state of Gujarat, Maharashtra, Karnataka & Goa.
All the branches of ACPL are connected with advance technology and communication systems like email, cellular phones, advance software & CCTV. Highly motivated, trained and experienced 500 + manpower is the biggest asset of the ACPL and is always ready to serve our customers up to satisfactory level and to meet the current market needs.
To ensure the safe, speedy and committed delivery of your valuable shipments ACPL having highly maintained fleet of 300 + vehicles with GPS facility.
So put your valuable shipments in safe hands, TRY US and JUST RELAX….

Founder's message

Baban S Shelke

(Founder)
• Provide the highest quality transportation management and
logistics services in the industry.
• A nationwide sales and services solution to our customers with
continues growth and investments.
• Leading organization of India's logistics and transport industry by
creating, integrating or adopting high tech solutions to complex
business problems and logistical hardships.
• To be known as company that is dedicated to service and quality. Our clients, vendors and associates see as complete logistics offering and encourage the teamwork.